Personal In Home Care
We are dedicated to providing the finest and most affordable Personal In Home Care!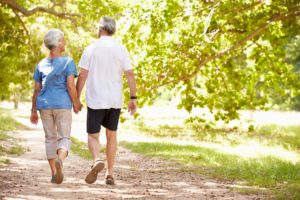 As parents age, their needs change. They may no longer be that strong or self-sufficient to do their daily tasks. Facing these problems should not force them to worry about moving to a nursing home. With Cura Care's Personal Care Services, your loved one can stay in their own familiar surroundings and lead normal lives. Our Caregivers are focused on helping seniors at home 24/7/365.
Our caregivers and home health aides focus on helping seniors with the daily activities they need to engage in to remain vibrant and healthy. Their Helping Hands assist with bathing and showers, preparing breakfast and assisting seniors take their medications. Our friendly caregivers offer simple companionship allowing conversations to engage their minds and their hearts. Contact Us today for more information on your Personal In Home Care Services.
Personal In Home Care Services
Companionship – Whether it is offering friendly conversation, playing a card game, or other types of activity, we will be there to assist.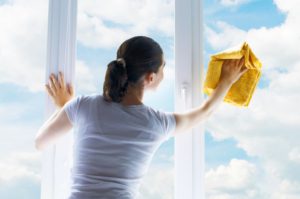 Light Housekeeping – Assisting with laundry, vacuuming, dusting, or any other chores that will help keep our client's home orderly.
Medication Reminders – We will help clients remember the time to take their medications. We can create a chart when advised by your pharmacist as to what medications should be taken when. We do not pour or distribute medications. We assist our clients with the medications.
Transportation – We provide transportation for physician appointments, the beauty shop, local errands and social visits.
Personal Care – We assist with daily personal care such as bathing, dressing, grooming,  and toileting. We want our clients to feel good and look sensational.
Meal Preparation – We know that many elderly are limited when it comes to safely cooking and cleaning their own kitchen. Often they eat unbalanced meals lacking proper nutrition. It will be our pleasure to prepare balanced, healthy meals that are suitable for each individual client's dietary needs. A delicious meal can be the highlight of the day. The list and capabilities of Cura Care are endless.
From a few hours to full time live-in support
Companionship
• Provide companionship and conversation
• Provide respite care
• Monitor diet and eating
• Check food expirations
• Assist with evening tasks and tuck-in
• Stimulate mental awareness
• Assist with entertaining
• Answer the phone and door
• Reminisce about the past
• Assist with clothing selection
• Care for houseplants
• Provide reminders for appointments
• Discuss current and historical events
• Participate in crafts
• Play games, cards and puzzles
• Supervise home maintenance
• Record and arrange recipes
• Oversee home deliveries
• Prepare grocery lists
• Clip coupons for shopping
• Monitor TV usage
• Mail bills and letters
• Buy magazines, papers & books
• Rent and play movies
• Plan visits, outings and trips
• Visit neighbors and friends
• Read religious materials
• Maintain calendar
• Maintain family scrapbook
• Record family history
Home Helper Services
• Provide Alzheimer's Care
• Assist with laundry and ironing
• Take out garbage
• Aid with morning and wake-up
• Arrange appointments
• Provide medication reminders
• Aid with reading
• Assist with walking
• Write letters and correspondence
• Organize mail
• Change linens
• Plan, prepare and clean up meals
• Make beds
• Dust furniture
• Drop off and pick up dry cleaning
• Pick up prescriptions
• Organize and clean closets
• Assist with pet care
• Shop for groceries and supplies
• Prepare future meals
• Escort to appointments
• Accompany to lunch or dinner
• Escort for shopping and errands
• Attend plays and concerts
• Escort to religious services
• Attend club meetings and sporting events
• Aid with airport tasks
Personal Services Assistance with:
• Eating
• Grooming
• Dressing
• Bathing
• Incontinence
• Cognitive impairment
• Mobility
• Medication reminders